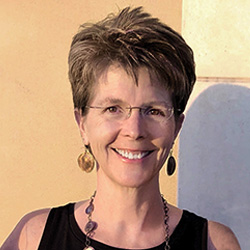 Debbie Barbuto
Debbie Barbuto is the author, art director, and head honcho for Mommy Moo Moo® Board Books. She is forever grateful that her 1st grade teacher, Ida Mandlawitz, recognized her natural talent for art at such an early age. This affirmation provided an important compass for Debbie's future path. With her parent's full support, she took art classes from middle school to high school and throughout college, where she studied American Studies and Studio Art at Mary Washington College (now the University of Mary Washington) in Fredericksburg, Virginia. Her favorite art professor was Dr. Joseph DiBella, who was a tough, short Italian man with high expectations of his students. DiBella helped Debbie strengthen the foundation of her art skills, and this foundation has guided her throughout her lifetime. Debbie is an artist's artist. She values the work of fellow creative souls to make her vision come forth. Debbie's creative teammates are…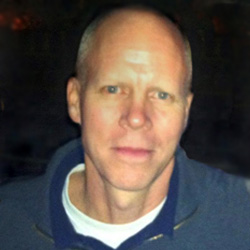 Tom Edwards
Tom Edwards created the logos, the Herd, and the illustrations for the Mommy Moo Moo® and Damara Publishing websites. Tom works with Debbie creating illustrations for the Udderly Ridiculous® cartoon series and he illustrated Vegetable Chatter (Damara Publishing ©2016).
After graduating from college with a degree in business from Virginia Commonwealth University, Tom realized that the thing he enjoyed most about his college courses was doodling in the margins of his spiral notebooks. Empowered with this new self-awareness, he announced to the loving parents who had paid for his education that he was going to embark on a career as a commercial artist.
Flash forward two plus decades, and Tom is an accomplished illustrator, living his doodling dream. With no formal art training beyond high school, he is a living testament to the joy of following your heart and passion.
Ironically, Debbie and Tom learned later in their working relationship that they attended the same high school during the same time period. Although their memories are fuzzy, there's a good chance that their paths may have crossed previously in the hallways or in an art class.
Tom lives in Richmond, Virginia with his wonderful wife and three awesome kids, who like to make fun of how slow he is at Pictionary.
Dave Hill
Dave Hill illustrated Loblolly, Loblolly, You're So Tall (Damara Publishing ©2016). Debbie found Dave on the internet at www.childrensillustrators.com. After reviewing his portfolio, she figured if this guy could make an image of household junk falling out of a box look fun and exciting, he could certainly bring loblolly trees to life. With a song and prayer, Debbie began an e-mail relationship with Dave to create the illustrations for her first book.
Dave graduated from the Glasgow School of Art with honors in 1983 and began his career as a painter with exhibitions in Glasgow, Edinburgh, Liverpool, London, and Bosnia. He then worked in the video game industry for ten years as a concept artist producing character and environment designs in both 2D and 3D. Through this eclectic background and work as a freelance illustrator for projects ranging from comic books to greeting cards, Dave discovered a passion for children's books. He produces most of his work digitally; however, he still accepts traditional commissions and paints in oils and watercolour. He lives in Scotland with his wife Anne and their two kids, David and Amy. More about Dave, including a portfolio of his work, can be found on his website at www.davehillsart.co.uk.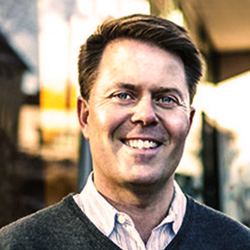 Tripp Longest
Tripp Longest is a graphic designer, who earned his degree from Virginia Commonwealth University. Debbie met Tripp after she won a contest through the Richmond Independent Consultants. The grand prize was a logo and letterhead designed by Tripp for Debbie's first business called Successful Aging Consulting Services. While that business went out to pasture many years ago, Debbie and Tripp have worked together on a variety of projects since that time. Tripp provided Debbie with logistical support for the birth of Mommy Moo Moo and he designs the layouts for the books. Tripp also creates anything and everything required to market Mommy Moo Moo.
Tripp began his career working for Richmond-based electronics retailer Circuit City in its advertising and retail visual display departments. He was co-owner of STARCH Design where he learned the challenges of managing a small business. Other career highlights include working in the design and management of trade show exhibit programs for Rxpo Exposition Services and working as creative services manager at Pfizer Consumer Healthcare.
Tripp lives in Richmond, Virginia with his partner Lee and their two crazy dogs — a Miniature Dachshund named Max and a Great Dane named Dudley.