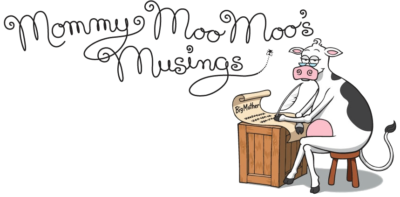 SUP with the Trees? (3.27.15)
(For my golden aged friends -"SUP" is slang for "What's Up?")
I grew up in central Virginia with giant oak trees in my front and back yard. Oak trees are hardwoods—they grow very slowly. At mature height, they are ginormous; they provide immense shade; they drop a gazillion leaves and acorns and, in our society, they are considered valuable.
When I got married, my husband and I moved into our first home, and it had loblolly pine trees in the yard. Most people moaned and groaned about pine trees dropping pine needles, but I thought that the trees were remarkable. They were tall, skinny, graceful, and flexible—the antithesis of oak trees. I used to watch them sway back and forth outside the second story of my home office window and marvel at their beauty, their unified motion, and their resiliency. My husband had a friend who worked in a family business that created wood products. I was talking to him one day about the loblolly pine trees in our yard, and he commented, "Yeah, they're junk trees." Gheez Louise! I disagreed.
A lifetime ago (approximately 1988), I worked with elementary aged children in an after-school recreation program. We took the children on a field trip to Lewis Ginter Botanical Garden in Lakeside. The Children's Educator was a gentleman named Brian Little and, coincidentally, he was my brother's good friend from college. On this glorious spring day, Brian presented a short educational program for the children about loblolly pine trees. All I remember him saying was that loblolly pine trees were very important foundational trees for the forests. He sent each of the children, including me, home with a tiny little loblolly pine tree sapling growing inside a Dixie cup filled with dirt. I thought that was the coolest take home gift ever. A seed was planted in my heart and soul that day.
Many years later, my husband and I built our next home and the entire neighborhood was surrounded with loblolly pine trees. Apparently the land had been clear-cut at some point and loblollies are the first trees to grow in the forests. One day, I was meeting with the building manager to discuss how many trees to remove on our lot versus how many to save. I was adamant to save as many of the trees as I could to create a buffer between us and our neighbors. I enjoy community, but I'd rather see trees outside my windows than my neighbors' homes. This male chauvinist manager got in an argument with me (the customer!) about saving so many trees. He threatened me by saying angrily, "Just wait until your husband has to rake up all the pine needles in the yard!" I don't remember what in the world I told him, but I gave him a piece of my mind. Don't mess with me, my trees, or my vision.
I created a home office on the second story of this new home and watched the loblolly pine trees that I saved in my new backyard sway and grow. As I walked throughout my neighborhood each morning, I marveled and appreciated these tall, thin, graceful sentries surrounding all of us in our community.
One day, I was sitting in my home office looking out the window at the pine trees, and all of a sudden, this story flowed to me from the Universe. I quickly picked up a pen and wrote down exactly what I heard. The entire experience was very brief. The words that I read afterward were a compilation of all of the thoughts I had experienced throughout my morning walks and gazing out the windows over the years at these magnificent, magical trees. A story about the loblolly pine trees was born – Loblolly, Loblolly, You're So Tall. This book is a lyrical, whimsical message from my heart to yours about how valuable these "junk" trees are to me and our environment.
P.S. A friend just sent me an incredibly shocking piece of information right after I published this article! A company called ArborGen has recently (as of January 26, 2015) gotten approval from the USDA in a hush-hush way to create genetically modified loblolly pine trees!
Educate yourself about Genetically Modified Organisms also known as GMOs. Everything is connected.