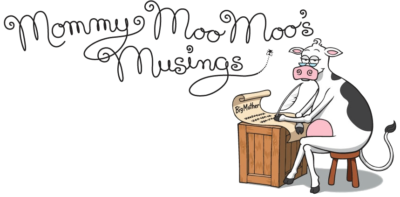 Breaking the Silence: #nomoreshame (3.31.16)
I received the song "The Sound of Silence" by Simon and Garfunkel in my dream last night. It's time to break the silence.
The kids wanted to watch the 88th Oscar Awards. I was curious as to why they wanted to watch an award show like this when they have not even seen 1% of the movies. Typically, I don't care for award shows, because I don't value awards anymore. When I was younger, I used awards to help fill up the hole in my soul that was created by my father sexually abusing me. The awards fed my ego, temporarily, but the hole in my soul was still open, gaping, and oozing with pain. Furthermore, awards primarily feed people's egos and help sell more products.
My kids know that I was sexually abused. They do not know the details, however they know that this abuse was horrific for me and caused me a lot of pain. When Spotlight won the Academy Award for Best Picture of the Year, I felt overjoyed and my eyes were filled with happy and sad tears. The kids looked at me and said, "Wow Mom! Isn't that the story about sexual abuse?" I said, "Yes, it is." I saw the movie with my husband on date night and thought that it was absolutely amazing. To me, Spotlight is a movie that is on the same level of trauma, healing, and hope as Schindler's List. While the story of hundreds of young boys being abused by Catholic priests is sad and horrific for all of the victims, the way that the story unfolds is beautiful and uplifting. I love movies based on true stories. God Bless the journalists who wouldn't let this story die. The actors – Mark Ruffalo, Rachel McAdams, Michael Keaton, Liev Schreiber, and John Slattery – were perfect. It takes courage to produce a movie about a topic that no one wants to discuss. It takes compassion to tell a story that is incredibly painful for victims and their family members. It takes guts to shed light onto a giant business and religious institution known as the Catholic Church who knew that certain priests were sexually abusing generations of young boys and did nothing to stop the abuse. The Church just shuffled the priests around to other parishes protecting their own enabling these priests to harm more children.
Towards the end of the awards show, Vice President Joe Biden suddenly appeared on the stage and received a standing ovation. I was stunned thinking, "What is he doing at the Oscars?" He then delivered a powerful speech about ending sexual violence. He said,
"Good evening and thank you very much. Despite significant progress over the last few years, too many women and men, on and off college campuses are still victims of sexual abuse, and tonight I am asking you to join millions of Americans including me, President Obama, the thousands of students I've met on college campuses, and the artists here tonight to take the pledge. A pledge that says – 'I will intervene in situations when consent has not or cannot be given.' Let's change the culture. We must and we can change the culture so that no abused woman or man, like the survivors you will see tonight, ever feel they ever have to ask themselves 'What did I do?' They did nothing wrong."
Wowser. That's a strong, sincere message from one of the biggest leaders in the world.
Vice President Biden encouraged people to take a pledge to end sexual assault by visiting itsonus.org. Then he introduced Lady Gaga singing "Til It Happens to You" which is a song from a documentary called The Hunting Ground (2015) about sexual assault on college campuses. Lady Gaga sang an incredibly emotional, angry, and passionate performance based on her experience of being raped at age 19 by someone she knew who was 20 years older than her. Halfway through the performance 50 young women and some men who are real life survivors emerged from the back of the stage first as silhouettes, then gradually emerged into the light, and stood holding each other's hands while she finished singing the song. The survivors had messages written on their forearms that said – "survivor" – "not your fault" – "unbreakable" – "not alone." For those of us who are survivors of sexual assault, it was a powerful moment with a strong new message. As with any trauma, people who have experienced similar atrocities can empathize with others who have walked in similar shoes. The one message that none of us want to hear is, "Get over it." It's not that simple.
Thank you God for inspiring my children to watch the 2016 Oscars so that I could see that sexual abuse and sexual assault are finally in the spotlight so that we can stop this dysfunction in our society and so that people can receive the help and support that they need to heal. #nomoreshame.