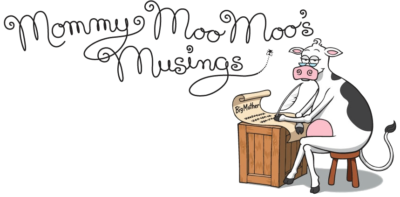 Let It Whip (2.8.17)
My 
#subconsciousDJ
 has been sending me quite a variety of tunes this past week. Check out the playlist:
"Hotel California" by the Eagles
"Can't Take My Eyes Off of You" by Andy Williams
"I'll Be Home for Christmas"
"The Facts of Life" television theme song
"Let It Whip"" by Dazz Band
"I'm Still Standing" by Taron Egerton
"Safety Dance" by Men Without Hats
"New York, New York" by Frank Sinatra
It's ironic that the song "Safety Dance" is sung by Men without Hats right when women and men are wearing pussy hats protesting for the 
#womensmarch.
And Dazz Band is whippin' it! 
I haven't heard this song in decades, yet it creeps into my consciousness this past week.
"Let it Whip" by Dazz Band (1982)
Want to see you with it
Sure could treat you right
Give me just a minute
Of your time tonight
We both are here to have the fun
So let it whip
We'll get into grooving
Love your body language
Baby, let me know
You've got me sort of anxious
We both are here to have the fun
So let it whip
So let it whip, let's whip it baby
Child, let's whip it right
Get a grip, let's whip it baby, work it all night
Well what's your trip, child
Come on let it whip
Now that you can see
How you groove with me
What else can I do
To get closer to you
We both are here to have the fun
So let it whip
We have the natural feeling
Obviously revealing
Let me be your paper man
I'd love to be your joker man
We both are here to have the fun
So let it whip
So let it whip, let's whip it baby
Child, let's whip it right
Get a grip, let's whip it baby, work it all night
Well what's your trip, child
Come on let it whip
So let it whip, let's whip it baby
Child, let's whip it right
Get a grip, let's whip it baby, work it all night
Well what's your trip, child
Come on let it whip
There's no time to lose
You're the one I choose, you're so right
You're the one I choose,
I only want to be with you
You're the one for me
Can't you see that I
I won't waste your time
I sense something divine in you
yes I do
So let it whip, let's whip it baby
Child, let's whip it right
Get a grip, let's whip it baby, work it all night
Well what's your trip, child
Come on let it whip
let's whip it baby
let's whip it right
let's whip it baby, whip it all night
Come on whip [Repeat: x2]
There's no time to lose
You're the one I choose, it's alright
You're the one I choose,
I only want to be with you
You're the one for me
Can't you see that I
I won't waste your time
I sense something divine in you
yes I do
So let it whip, let's whip it baby
Child, let's whip it right
Get a grip, let's whip it baby, work it all night
Well what's your trip, child
Come on let it whip
So let it whip, let's whip it baby
Child, let's whip it right
Get a grip, let's whip it baby, work it all night
Well what's your trip, child
Come on let it whip
Songwriters:
R. Andrews, L. Chancler
Get in tune with yourself. #nocoincidences #sexualhealing