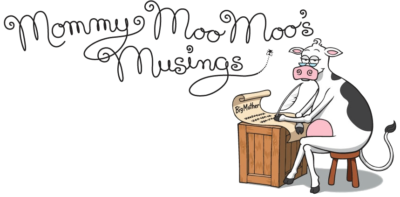 Homeward Bound (11.19.17)
I woke up for the second morning in a row with Simon & Garfunkel's "Homeward Bound" playing in my consciousness. Last week was a very difficult week for me as an independent, self-publishing author. Every time I set a date for these books to be published, to sell them, whatever the goal is, the manifestation never occurs on my timeline. And I'm not an unrealistic person. I work when I can because my priorities are to take care of myself, to take care of my daughters, to nurture my relationship with my husband, to take care of our Cairn Terrier puppy, to unschool our daughters currently ages 15, 13, and 11, to co-manage our household, and to work on Mommy Moo Moo in and around everything else. And I get 8 hours of sleep per night. The Shark Tank entrepreneurs on steroids would laugh me out of the boardroom.
Naïve Debbie thought that she would be selling Loblolly, Loblolly, You're So Tall board books on November 8th and then selling Loblolly and Vegetable Chatter board books by the end of December. I do my job and then pass the tasks off to the people who work with me à la carte. I wanted my sub-contracted CPA/Controller to help me accept payments for sales, I needed the IT guy to connect the dots for people to be able to purchase books on the website, I needed my graphic designer or website illustrator to make the website storefront look pretty, etc. Unfortunately, no one else was ready to do my work because they have other clients they are juggling too. I'm not in a position to hire part-time or full time people yet. Even when I am up and running, I may not need these types of services on a daily basis. So, I hand off my baton and then wait for the other runners to take the baton to the next leg of this journey.
The clock is ticking. The first shipment of 12,500 non-warped Loblolly board books arrived to the warehouse on November 8th. The infamous books should have been greeted with fanfare, a high school marching band, birdseed thrown in the air as confetti, etc. I learned about the delivery, aka one significant stage of this birth, just before the kids and I were hosting a lunch for a friend of mine named Teresa who is my former neighbor, friend, and hairdresser. Teresa lived next door to me at our first house where I first learned about and fell in love with Loblolly pine trees. No coincidences. Hallelujah! I have books! Let's sell them!!! No, stop right there, Debbie. The website is alive and working, but not set up to sell the books. Waiting, waiting, waiting.
I'm still waiting for the website to have the dots connected to sell the books. The design layout is not ready. Nick at the warehouse is doing me a big favor by coding the website, but that's really not his primary responsibility. Nick is one of the owners of the warehouse and his job is to store, pick, pack, and ship the books. I have searched for a web developer in the past and have been unsuccessful finding a person available to code my website. It's exasperating!
I want to have pictures of Loblolly wrapped in eco-friendly gift wrap for the website, but that eco-friendly gift wrap design is still percolating in my consciousness.
I've given the guys in the warehouse (not my warehouse – I am 1 of 100+  of their customers) their marching orders several times that all of the shipping material for Mommy Moo Moo is to be eco-friendly. I trust that they are adhering to these guidelines, but I still send them eco-friendly suggestions for shipping tape, shipping labels, etc. Meanwhile, my books have arrived at the WORST time for my unique product to get acclimated into their system. November 17 – January 17 is "all hands on deck" and "all hell breaks loose" time in the warehouse shipping business because of holiday shopping and returns. Yay. My books have joined the party, but just have to watch and learn with their eyes wide open until the we are in the system fully functioning. By the way, after touring the warehouse, which is a small business able to provide the level of attention and detail that I am expecting for my business model, I got an up close and personal perspective of crap we don't need on our planet. It's 2017 people. It's time to eliminate plastic! We need to create sustainable lifestyles and products. Once consumers demand this eco-friendly standard, the production and delivery systems will adapt to meet them.
Meanwhile, the advance copy of Vegetable Chatter arrived to my house late this past Monday. Hmm….the books look different than I expected. I needed to see it in natural daylight, but the book looked darker. After seeing the books in natural daylight, I wrote and told the printer that I was not accepting the books. The salesman wrote back, "but we have 12,500 books ready to ship and per the contract the books will be shipped." I wrote another longer, more detailed explanation saying, "Nope. These books are unacceptable." They may look good to the majority of the population, but my standard is higher. I want Mommy Moo Moo Board Books to be:
1.) the highest quality printed board books
2.) printed on FSC Certified paper by an FSC Certified printer
3.) these books will have the best color representation of the illustrations
4.) these books will pass all U.S., Canadian, and European testing standards in safety for children's products.
The printer came back and acknowledged that there was a difference in this advance copy versus the mock-up and wet proof, however they would be willing to sell me the books at a discount so that the books are not "wasted." Hmm…I didn't print the book wrong. I know many people that would take the money and run with a deal like that, but again, I set a standard and this product does not meet my standard. I was very clear about my standard. I told the printer, "This Vegetable Chatter is a first edition copy which will be valuable. This print run is to set the standard of all future print runs of Vegetable Chatter." OK. Understood. Therefore, it will take 7 weeks for production and 6 weeks to ship which means that the books will not be in the warehouse ready to sell until the end of February which really means the end of March due to the holidays here and in China. Yay! Back on the train tracks chugging along. I think I can. I think I can. I think I can. I think I can. I know I can. I know I can. I know I can. I know I can. Homeward bound.