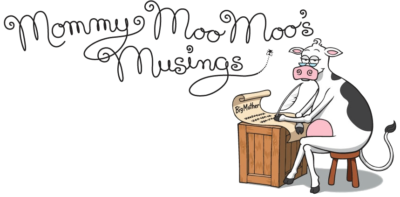 The Tacky Light Tour (1.1.18)
I love the Christmas Tacky Light Tour in my hometown of Richmond, Virginia. There are two homes near the neighborhood where I grew up that are legends for the Tacky Light Tour in #RVA. One house is near Quioccassin Road on Asbury Court. The other house is on Wistar Court, the home of "Mr. Christmas."
I just learned that the mother, Rose Phifer, the matriarch of Asbury Court passed away this past May 2017. According to a light up sign on the roof, the Asbury Court home has been putting up lights for 43 years. Asbury Court is mobbed with non-stop vehicles nightly from Thanksgiving to January 1st. I never got out of the car to walk around the property, because I always felt fortunate to drive in and out of the court without running into another vehicle or hitting a pedestrian or two. I choose to admire the lights from the car. My heart goes out to this family that lost their mother. I noticed the sign "WE MISS YOU MOM" near the roof this year. We also noticed the stoplight that they reconfigured that said "MOM" with an arrow pointing to the heavens and "SON" with an arrow pointing to his house next door. I had heard that the two highly decorated houses were in the same family, but I was not aware that Mrs. Phifer sat out in the driveway each night to greet guests. Again, my vantage point was to admire the handiwork from a vehicle.
I love tacky lights on homes because these exquisite works of art represent creativity, imagination, ingenuity, and sheer determination. My kids want us to have a tacky house, therefore I have challenged them to decorate the house, figure out the electrical configurations, etc. Consequently, our home looks better and better each year, however this past year half of the lights come on at 3:00 pm, and the other half of the lights come on at dusk, and some lights just plain do not come on unless we go jiggle the wires. It's challenging. We'll get there eventually. (I also don't quite understand where people store all of this "stuff" so there is a limit to my tolerance for "things.") One of the signs that I noticed on the Phifer house this year said something to the effect of "all unwanted and broken Christmas decorations welcomed here." Holy lightbulbs! That's like the Island of Misfit Toys in Rudolph the Rednose Reindeer! I'm all in!! Reduce. Reuse. Recycle. I told Rachel we needed to hook up with these people for an apprentice program.
The Tacky Light Tour is so near and dear to my heart that I have written a board book featuring my favorite topic called The Tacky Light Tour. The story was written on January 1, 2012, and I look forward to making it come to life with an exceptional illustrator for children to enjoy for eternity. And Rose Phifer, thank you for your contribution of bringing light, magic, and joy to our Richmond community for 40+ years. Rest in Light and Love.
A-women.