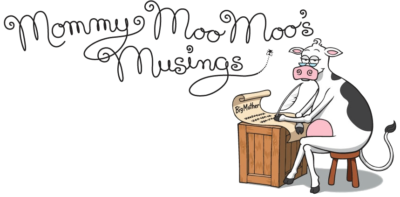 Atlantic Ocean, My Old Friend (1.16.18)
I woke up this morning to a song that we used to sing in Young Life called "Walking in the Light." Hearing the song made me smile and feel comforted. Today is a new moon which is the perfect time to manifest dreams, energy, goals, wishes, etc. My list of manifestations is lengthy, however one of the biggest dreams I want to manifest is TO STOP OFFSHORE DRILLING IN THE ATLANTIC OCEAN FOREVER.
On January 4, 2018, the Trump administration bulldozed coastal towns, southern Governors, tourist businesses, fishing businesses, boaters, surfers, environmentalists, churches, residents, tourists, etc. and is opening up the entire east coast of the United States to offshore drilling in the Atlantic Ocean. The primary states affected are Virginia, North Carolina, South Carolina, Georgia, and Florida. The kids and I volunteer with an organization called SODA (Stop Offshore Drilling in the Atlantic). We fought the Obama administration long and hard to stop offshore drilling in 2015. We thought that we had won a temporary victory for at least 5 years. I told the kids, "We can celebrate briefly, however things can change quickly and we cannot rest. We must be vigilant and pay attention." That time is now. We, the people, of the United States of America need to tell the Bureau of Ocean Energy Management (BOEM) that we do not want offshore drilling in the Atlantic Ocean. The deadline for our public comments is March 9, 2018. If we do not stand up and stop this offshore drilling, our east coast will be changed forever.
Following is a children's story that I wrote and will publish as a board book in the near future in honor of my friend, the Atlantic Ocean:
Atlantic Ocean, My Old Friend
By Mommy Moo Moo
March 22, 2013
Atlantic Ocean, my old friend,
Rolling, waving, and moving.
High tide to low tide, low tide to high tide,
Rolling, waving, and moving.
Pelicans glide patrolling the waves
Flap-flapping their wings in the breeze.
Dolphins be-bop in groups of two
Fins arcing the waves in a dance.
Come with me! Follow me! Yipee! Yipee!
Rolling, waving, and moving.
Waves crash the shore to rhythmic beats
Lulling babies to sleep.
Sun shines above making diamonds of light
Tink-tinkling, tap dancing, and bright.
Sandpipers diddle-diddle-diddle along
Zig-zagging and tickling your edge.
Daytime and nighttime you're always there.
Rolling, waving, and moving.
I'm lucky to have a friend like you.
Rolling, waving, and moving.