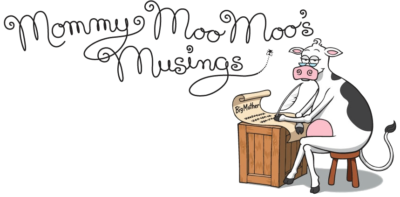 King Trump visits The Queen (7.14.18)
I like to watch news events live so that I can interpret what I see happening. I'm not an expert. This is my experience.
I watched Trump's much anticipated visit with the Queen of England yesterday. I was stunned to see Queen Elizabeth, age 92, standing the entire time once she entered the courtyard. She looked fabulous in her royal blue dress and matching hat. There were 3 chairs sitting on the stage underneath a white tent canopy. The woman never sat down. She didn't lean on a cane or on one of the black umbrellas available hooked on the back of the gold chairs. I couldn't believe it. She chatted with some dude dressed up in his Royal uniform. She smiled. And she waited and waited and waited. I thought that the Queen of England would be the one people waited to meet. I don't know royal protocol and etiquette, but obviously Queen Elizabeth has a lot of experience and fortitude to go through these rituals.
Finally, Trump and Melania arrived in their caravan. Trump got out and to my memory did not escort Melania to meet the Queen. Again, I do not know protocol and I am certain that the Trumps practiced this scenario many times to get it right. As a matter of fact, Trump looked like this was his greatest performance. He didn't stumble. He appeared to be in his element. But he kept his chin up the entire time whenever he was not talking. To me, his posture in between talking felt standoffish and self-important. I preferred watching him attempting small talk with the Queen in between the pageantry. He seemed more real and more human. I know Trump has a heart, he's just driven by his ego.
I wondered how the Queen and Trump could converse while walking together with their extreme height differences and her age associated hearing skills. Things appeared to go as well as could be expected.
Below are some photographs that I took of the footage from television. The first photograph is them standing while the Queen's band (aka the Coldstream Guards) played the U.S. national anthem. Melania always looks the same. She is beautiful and looks cold, sad, and angry. She reminds me of a female villain Bond girl. In the second photograph, the Queen was hoofing it to keep up with Trump. There were some awkward "I go here, you go there" moments, but Trump didn't notice any of them. The 92 year old Queen with her shorter, older legs was trying to establish walking beside Trump as he strode through the courtyard looking over the Queen's dudes in their tall, fuzzy, black hats. He was oblivious to her whereabouts and reminded me of the king strutting around in The Emperor's New Clothes. Overall, it was an acceptable performance, however to me, it looked like King Trump was visiting the Queen of England. God Bless the Queen.