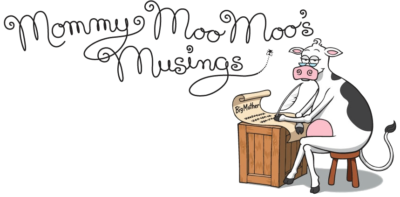 Invoking Beatrix Potter (1.6.18)
I love synchronicity. My parents gave me a DVD years ago about Beatrix Potter called Miss Potter (2006). Somehow they copied the movie from a cable TV channel and gave it to me. They were determined that I see this movie since I was a self-publishing children's author and for whatever reason (probably because I was the mother of 3 young children), it fell by the wayside for years.
The children and I later read Who Was Beatrix Potter? by Sarah Fabiny (Penguin, 2015) from the "Who Was" series of books as one of our bedtime stories. We liked the story very much and, trust me, there are not that many "Who Was" books about females in history.
I told the kids yesterday that I wanted to watch the DVD movie with them that Nana and Grandaddy had given to me. I gave them 24 hours notice to digest the plan so that they wouldn't try to weasel out of it. Still, the two younger kids, ages 13 and 11, moaned and groaned, because I recently strongly encouraged them to watch Auntie Mame (1958) with me (which they ended up loving). It takes patience to watch old movies, because life was slower back then. I told them that Miss Potter was not an old movie, it was a movie about a true story that happened a long time ago.
Rosalina tried to hide in her iPad while we started the movie and I told her that I expected her to watch the first 30 minutes of the movie and if she didn't like it after that, she could dive into her iPad to escape. She never picked up the iPad at all. All 4 of us loved the movie. Renée Zellweger was wonderful, the other actors were perfect, and the story was fascinating, authentic, and incredibly inspiring. At the beginning of the movie, Beatrix is invited by the publisher to give feedback to the printer managing the printing press about the color output of the illustrations from the press. She tells the man running the press, "No. The colors are too muddy." That sounds familiar!
Beatrix Potter was an unconventional woman from her time period. She did what she loved. She loved what she did. She was fiercely independent and refused to accept marrying a man with money simply because he was considered suitable and from the right "class." She held her ground even though her mother was not loving or supportive of her decisions. Her friends were woodland animals plus her imagination. She was a natural storyteller. Beatrix was fortunate to have three men (her father and later two boyfriends) in her life appreciate her work and love her for who she was. As a result of her publishing success, she became financially independent from her wealthy parents and bought a farm in the countryside to maintain the land as a working farm and to live there for inspiration for her work. She eventually bought other farms around her and when she died she conveyed 4000+ acres of farmland to the National Trust. Beatrix Potter is my kind of woman. I hope and pray that she will guide me as I navigate the world of self-publishing children's books in 2018. Thanks for the inspiration Mom and Dad! And thank you Universe for the timing of this inspiration!